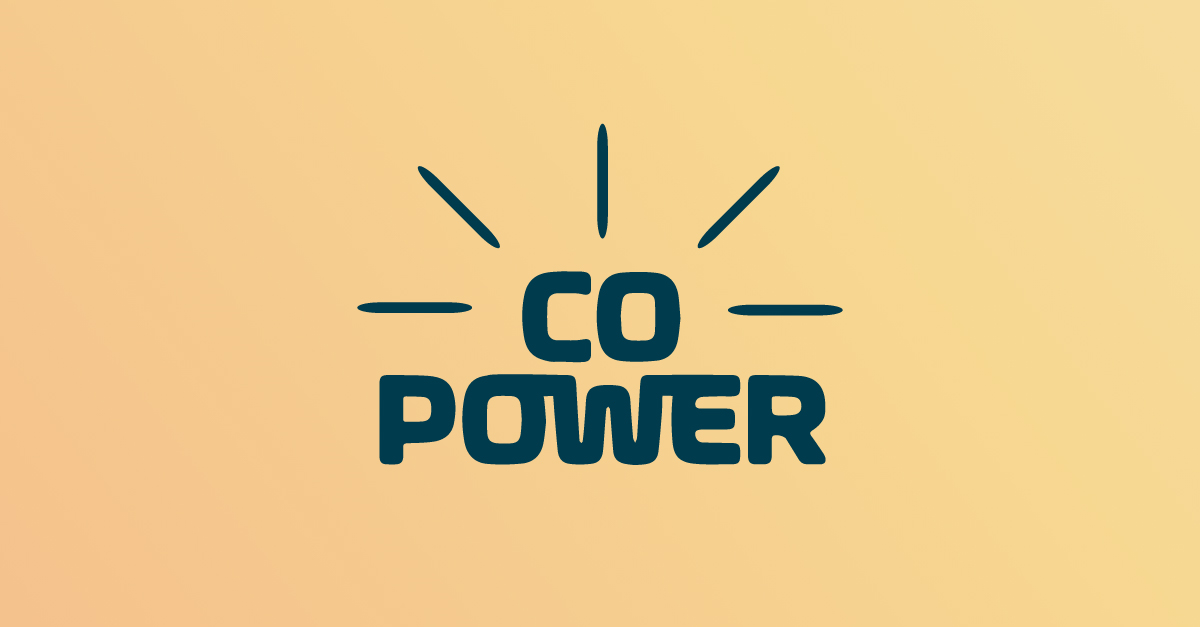 We're taking the power back.
We're done with the traditional energy model. We're non-profit.
We believe in the science of climate change.
Cooperative Power is a new way for people to buy clean, sustainable & affordable energy – and build a better future for us all.
By joining Cooperative Power, you're helping to take the power back from huge energy corporations, for the benefit of people and our planet.
Cooperative Power is a newly formed non-profit cooperative for Australia's energy sector. Together we're creating a better way to buy energy – one where we can have our say in how it's created and how much it costs.
The revenue we generate from electricity goes to supporting our mission of fighting poverty, tackling the climate crisis and supporting communities. Last year 100% of our electricity revenue went towards mitigating the impact of COVID-19. This year our customer members are deciding how we spend our revenue.
Energy usage at wholesale rates
We will never increase our rates for profit
Support workers and communities to take the power back for the benefit of people and planet
We commit to invest in community renewable energy
Profits are returned to workers and communities
Fair Energy Bills
Wages in Australia have stagnated but electricity keeps getting more and more expensive. Something needs to give. ​ Switching your electricity to Cooperative Power means you become a part of a not-for-profit energy cooperative that redistributes profit back to the people. It's about making energy affordable for everyone, today and into the future.
Clean & Sustainable Energy
Our planet is suffering, but there are alternatives. Cooperative Power allows us to be a collective purchaser that can own the solutions we want to see. Together we can invest in community renewable energy (like solar plants, wind energy, battery storage and home energy efficiency) – and drive the change our world needs.
There's a Better Way
A cooperative allows us to come together to create the world we want to live in. As a cooperative, we can take market share away from the big three energy corporations and direct it to an economy that benefits people and planet.
Join us

today!
To make the switch to Cooperative Power, powered by Energy Locals, simply click the button below & fill out our 5-minute sign-up form.